Professional Photography: Maximizing your home's "Virtual Curb Appeal"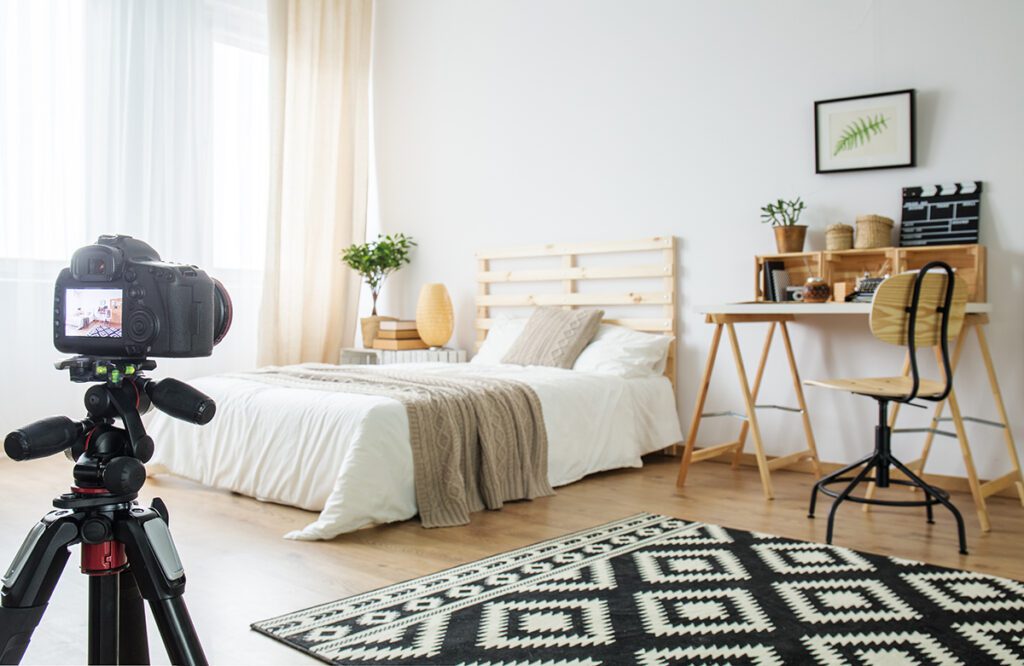 December 2, 2021 – It's no secret, 2020-2021 saw a red-hot real estate market. Pandemic driven sales combined with an influx of first-time homebuyers led to the most competitive housing market in over a decade. Many seasoned homeowners are also trying to capitalize on the momentum to maximize on their home's value.
So how do you maximize the "curb appeal" of your home in today's aggressive and technology-driven housing market? The answer is simple – earn your buyer's eyes to leave a lasting impression, a process that starts and ends with your home's photos.
Real Estate Photography – it's in the numbers.
In a recent survey by the National Association of Realtors, 42 percent of recent homebuyers looked at listings online as the beginning step in their home buying process even before contacting an agent. In the same survey, 88 percent of homebuyers agreed that online platforms were the most useful source of information.
Photos of your home on listing sites such as the MLS, Zillow, and Realtor.com are often the first and strongest form of contact your property has with a potential buyer. According to The Wall Street Journal, homebuyers spent 60% of their time on an online listing looking at photos. Only 20% was spent viewing the listing/agent description.
Should I use a professional real estate photographer?
The photos you use with your online home listing are important for two main reasons: to provide a visual description of your property and to expedite the home buying/selling process, both of which will increase your bottom line if done successfully.
With access to a high-quality camera as convenient as reaching into your back pocket, many realtors believe they can save on expenses by taking the "DIY" approach to their property photos. While technically any photographer can take photos of your home, there is no substitute for hiring a professional who specializes in real estate or architecture.
Professional real estate photographers are experienced and equipped to take high quality photos of your home, to accentuate features that put your property in the best light while negating aspects that aren't as visually appealing. For example:
(Images courtesy of: HoodHomesBlog.com)
These comparisons show home photos taken by a realtor vs a professional photographer. Notice the difference in exposure, framing, angles, and color correction. The home in these photographs was on the market for over three months without an offer, using the realtor-taken photos. After a professional session, the same listing had multiple offers a week later and sold for over asking price.
While many realtors can produce usable results without outsourcing for photos, they still lack the expertise and equipment needed to achieve high quality, HDR pictures that you can only find with the professionals.
What we can do for you.
Still aren't sure if you want to handle the scheduling and cost of hiring a real estate photographer? Let the experts at DeWees Real Estate Group manage that for you. We offer a complimentary visual package for all our residential listings. That includes a web site dedicated to your property, professional photography and staging tips, and 360° Tours or drone shots when necessary. Our listings are always handled with the upmost attention to produce results and ensure your home's value is maximized.
---
About DeWees Real Estate Group
DeWees Real Estate Group is a full-service real estate firm located in Columbia, SC specializing in acquisitions, leasing, and management for all property types. We utilize state of the art software and marketing materials to ensure our listings are getting the highest and best exposure available in the marketplace.
Sources and more information:
Ricoh 360 Tours – How Professional Real Estate Photography Will Sell Your Property Faster
Realty Biz News – Why Real Estate Photography is Important