Lock 3 Redevelopment plans set for Fall 2022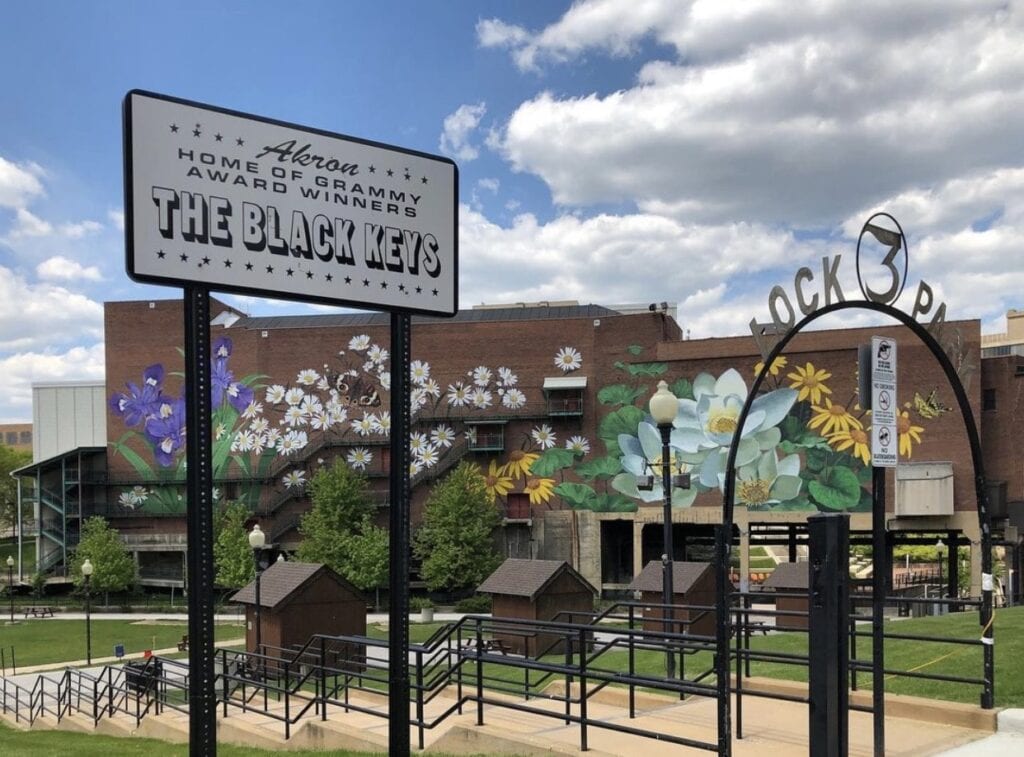 Akron, OH – May 17, 2021 – Everyone's buzzing about the new Lock 3-Phase 1 development plans coming to downtown Akron in Fall 2022, and so are we! The City of Akron and Akron Civic Commons are preparing a $10 million reimagining of Lock 3, with construction moving forward as early as next year.
Currently, the park is doing well as a concert venue and entertainment hub in the summertime, despite its lack of a permanent stage and accessible trails throughout. The redevelopment will seek to restructure the temporary ice rink and stage locations so that they become permanent structures in the park, all while keeping costs down.
The City also plans to boost accessibility throughout the park; adding winding, serpentine like sidewalks to counter the steep hill and staircases currently in place. The pathway will lead through lush gardens and shaded areas, perfect for lunchtime picnics or dog-walking. Wi-Fi will also be available to cater towards remote workers and the business community.
Phase 2 for the Lock 3 area will focus on a playloop connecting Lock 2, Lock 3, and the Akron Children's Hospital. Fundraising and construction dates are TBA.
Want to be a part of the action? Check out our listing at 118-122 W Market St, located less than a mile (15 minute walk) from the site or contact Josh Zeiger at 330-991-8080 ext 107.
Read more on the upcoming Lock 3 development at www.thedevilstrip.com
---
About DeWees Real Estate Group
DeWees Real Estate Group is a full-service commercial real estate firm located in Columbia, SC and Canton, OH. We specialize in Columbia and Canton's Office, Retail, Industrial, and Land markets from acquisitions, to leasing and management. Our team utilizes state of the art software and marketing materials to make sure our listings are getting the highest and best exposure available to o­ur clients in the marketplace.