2022 Real Estate Gift Guide
Whether you're looking for the perfect gift for a realtor, a client, or even a business owner, we've got you covered. We have curated a list of our favorite gifts for them this holiday season. Since these are all from brands we love, we promise they'll be as appreciated as they are practical.
Keep reading for some of the best gifts to give to the realtors, clients, and business owners in your life.
Coffee Table Books
Real estate agents love coffee table books because they're so easy to flip through and show off to clients. Coffee table books are good for any home or office. There are so many different types you can purchase to add some pizzazz to any table. If you're not sure what to get, pick up a copy of their favorite home design magazine—they'll love it!
Candles
Everyone loves candles and realtors are no exception! A candle is a great gift because it adds ambiance to any room! They're great for those long nights when you need some extra light or just want something soothing and comforting. Set the ambiance by gifting a candle with a holiday scent to fill your favorite client or realtor's office. You can't go wrong with this gift! Along with Amazon, notable mentions to buy candles from are TJ Maxx and Bath and Body Works/ White Barn.
Libations
Popping bubbly is a sign of celebration! Something unique to gift a new home owner or business owner is a hand painted champagne bottle. They can be generic paintings or you can customize them with a logo, theme, or monogram!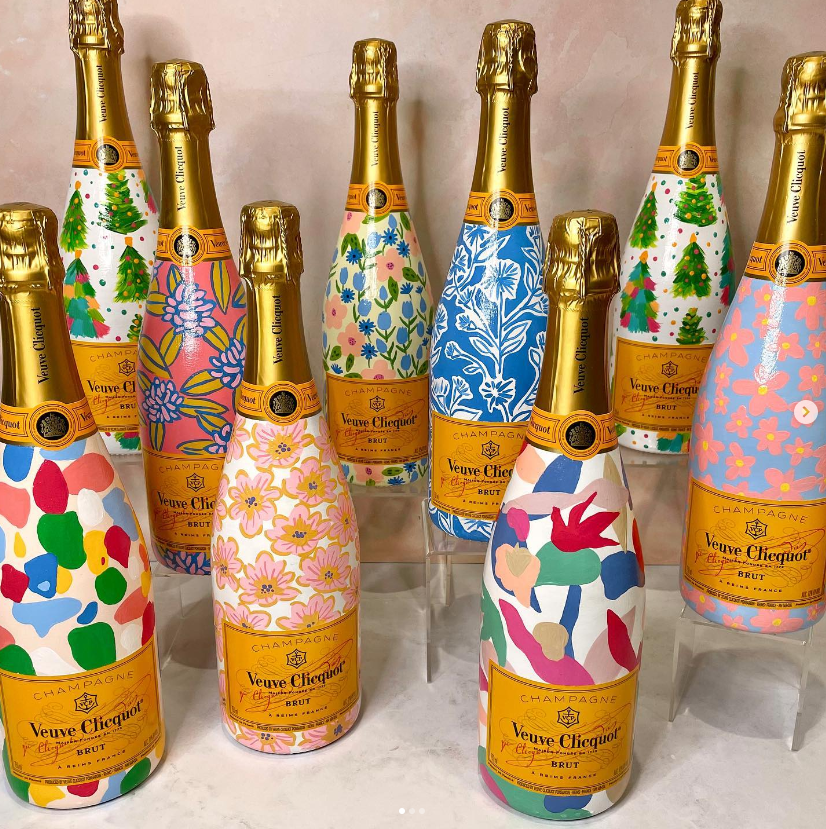 Libations can be a typical gift people gravitate towards. When gifting try to buy something they would like! Try to think about the season and what most people would drink. In the colder months people tend to gravitate toward red wines and comforting flavors. You could always pair a cheaper libation with a cool glass to sip from.
On a budget
Stocking stuffers are always great because they're small enough that you don't have to worry about whether or not someone will like them—and yet big enough that they'll make an impact on anyone who receives them. The best part is that these items are usually pretty inexpensive. Stocking stuffers are one of the best parts of the holidays. You can show you care without breaking the bank. They can include anything from small trinkets like magnets or pens; all the way up to something like food items like chocolate bars or cookies or even a gift card.
Sweet Treats
Food is always a great way into people's hearts during the holiday season. If you don't know Trader Joes and World Market have some of the best holiday treats. In and around the midlands there are a bunch of local bakeries and shops that sell drool worthy Holiday sweets to gift to your favorite agent or client. Coffee is another item that makes the perfect gift. Whether it's a bag of coffee from a local coffee shop, a coffee mug, or a gift card, we can almost guarantee enjoyment from a hard working agent.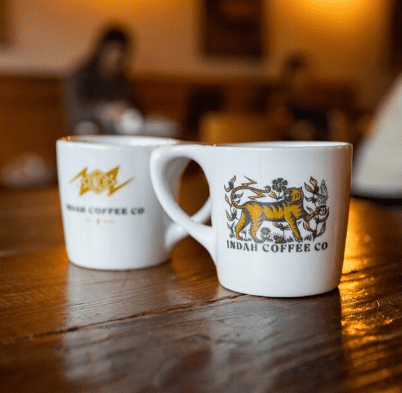 No matter how you spread holiday cheer, it's the thought that counts. The holiday season is about giving and letting the people in your life know that you care.
Happy Holidays from everyone at DeWees Real Estate Group!
___
About DeWees Real Estate Group
DeWees Real Estate Group is a full-service real estate firm located in Columbia, SC and Akron, OH specializing in acquisitions, leasing, and management for all property types. We utilize state of the art software and marketing materials to ensure our listings are getting the highest and best exposure available in the marketplace.
For sources and more information: